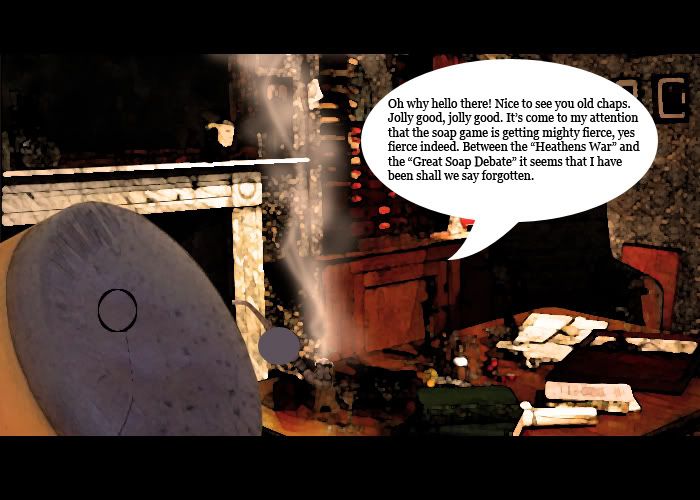 "Oh why hello there! Nice to see you old chaps.
Jolly good, jolly good. It's come to my attention
that the soap game is getting mighty fierce, yes
fierce indeed. Between the "Heathens War" and
the "Great Soap Debate" it seems that I have
been shall we say forgotten."
"So why not show the good ol Clem
we all know and love some love? Its simple
really. All it takes is $5.00 plus shipping and
handling no cod's of course, and you too can
bring me home for the loving of a lifetime."
That is all :D
BUY ME