I got the most amazing package from
Nemsis Productions
yesterday. It was SOAP. I love SOAP. If there is one thing that makes me check my bank account for spending money its when I see a soap shop on etsy. I get all oooooooooooh and aaaaaaaaaaaah. And then I am mmmmmmmm.
So needless to say I used like two bars because taking two showers a day makes sense when you have insane amounts of soap. I lathered and scrubbed, danced and loved, and used...used a little too much soap. Lol
So then I got into a discussion Misty of
Heathens Hearth
and I told her that people prefer clear colored soaps and she told me that people prefer creamy soaps. We both stated our cases but it does neither of us any good I needs some help!
Lol, or you can vote for her I dont care, either way which do you prefer?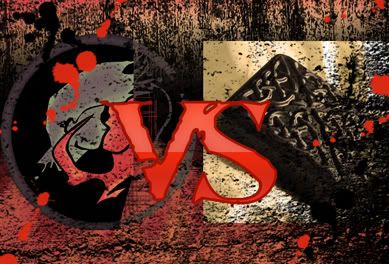 THIS IS CLEMART!!!!!!!!! *kicks a man made of creamy soap into a gape'n pit like in 300* Clemartans!!! What is your profession?
*crowd of awesomeness says*
"DESIGN!"
Lol, okay I am getting carried away.
But seriously leave a comment. Which do you prefer creamy or clear soaps?